Blockchain in Logistics & Transportation – Opportunities & Future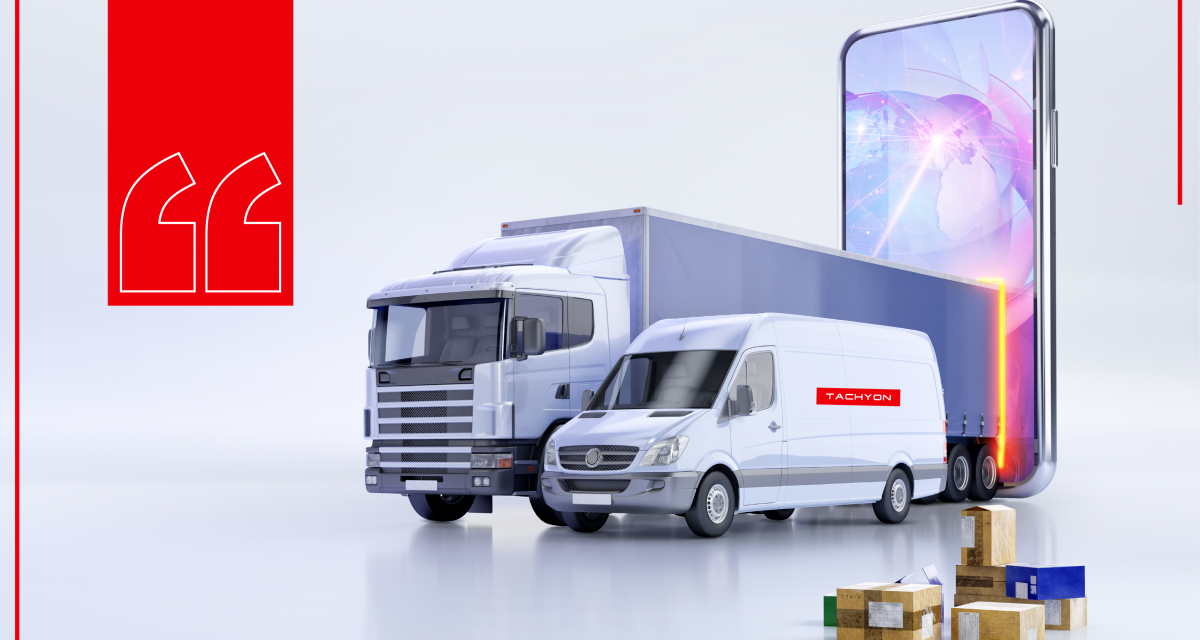 The Problem(s):
In the transportation industry, Billions are tied up in disputes for payments every day. For an average invoice, a company has to wait 42 days before receiving payment. Many businesses have millions of dollars tied up in their accounts. In addition, processing and administration costs account for 20% of overall transportation costs due to the reliance on paper transactions, and around 80% of trucking companies have 10 trucks or fewer, causing issues when trying to match shippers with carriers.
These are only a few of the challenges faced by the industry, blockchain technology is starting to provide solutions that have troubled transportation and logistics industry for decades.
What can Blockchain do for the Logistics industry?
There has been a lot of hype around blockchain in recent years. Blockchain can manage almost any type of transaction and is specifically designed to simplify and accelerate how they are recorded. In addition, any asset that is transacted is done so transparently and securely using a completely decentralized system.
Everything that a blockchain network member does is organized into a hierarchical chain of blocks. Transactions will be committed to the global blockchain only when they satisfy the decentralized consensus procedure. Within the transportation and logistics industry, that brings several benefits.
Blockchain improves the supply chain with faster and more cost-efficient delivery. Goods are traceable, and it enables better communication between parties. As blockchain is decentralized, it removes the need for intermediaries.
When goods are exchanged successfully, data enters the blockchain with algorithmic signatures that are impossible to change. Thus, participants have an immutable record of transactions.
Self-executing contracts allow for instant settlement of transactions. These are known as Smart Contracts. For example, funds could be automatically released once verification of shipping documents is completed as a blockchain transaction without a manual release of the money.
Blockchain provides a complete record of provenance for goods by pairing RFID tags with sensors.
Fleet tracking in real-time ensures compliance with control measures. For example, a trucking company may have refrigerated goods that must stay below a certain temperature. Blockchain networks can monitor the temperature at every stage of the journey.
Each of these benefits go some way towards solving the problems outlined at the start of this article.
Use Cases:
1.      Use Case – The Abu Dhabi National Oil Company (ADNOC)
ADNOC uses blockchain technology to improve transparency across the company groups, enhancing efficiency as it expands the wider supply chain. With three million barrels of oil and billions of cubic feet of gas produced per day, and 14 different companies being involved, they need a way to make the complex organization more robust.
The business blockchain framework introduces a distributed ledger to ADNOC. Instead of transferring products through the pipeline with manual accounting processes, blockchain offers a secure, visible log to everyone on the network. If something changes, everyone can see it, and they all know precisely how much money they are getting in real-time.
2.      Use Case – IBM's & MAERSKS's Tradelense
Everyday around the world, Millions of shipping containers are in motion, an incredible achievement of logistics, coordination & communication. How about improving this multi party process? and that is what Tradelense is doing using blockchain.
As highlighted earlier, the inefficiency caused by the manual checking & verification processes in the supply chain can be accountable for great losses. Tradelense (a digital shipping platform using blockchain to improve transparency, collaboration and result in a more efficient supply chain.
Allowing participants (they can go up to 15) to monitor, exchange, update the data in a secured immutable way. Hence improving quality, saving time and cost.
3.      Use Case – Maqta Gateway
Maqta Gateway is a subsidiary of Abu Dhabi Ports and launched its blockchain, Silsal, in 2018. The platform provides security, transparency and efficiency in trade. Blockchain network members get access to transaction status updates, speeding up information exchange and vastly reducing paperwork, phone calls and face to face visits.
4.      Use Case -Tachyon:
Blockchain technology behind Tachyon greatly reduces cost and time. Users can take advantage of a completely automated shipment cycle, including document authentication, track&trace, automated & secure payments, along with smart contract utilization. Using pre-authentications through private blockchain network hence providing an immutable ecosystem where every participant is trusted.
The future of blockchain in transportation and logistics
Improvements in computing power, better connectivity such as 5G, and more powerful machine learning algorithms mean that many initial risks of blockchain are being eradicated. Also, as blockchain continues to become more influential in the industry, we are seeing universal standards being created that will naturally see any concerns subside. Example of that BiTA; the Blockchain In Transport Alliance has quickly grown into the largest commercial blockchain alliance in the world, with nearly 500 members in over 25 countries that collectively generate over $1 trillion in revenue annually.
Without a doubt, blockchain can accelerate efficiencies in logistics and transportation & we have started seeing promising examples around us.